Permanently Restore Lost Teeth with Dental Implants
Missing teeth impact the quality of your life. Not only does it mean gaps in your smile, but the loss of one or more teeth can negatively impact your overall oral health and wellbeing. Acworth, GA area patients looking to restore a full smile and protect remaining teeth and gum tissue can receive dental implant treatments from Dr. Yen Tran, DMD at Acworth Premier Dental Care. At our practice, rest assured you are receiving experienced, meticulous care; Dr. Tran has years of training, and is passionate about restorative treatments and improving patients' dental experiences. Let Dr. Tran and our team help you restore your smile safely and permanently through dental implants.
Dental Implants are Safe and Effective
For over 50 years, dental implants have been widely used and studied; they are a safe, long-lasting solution for teeth that have been lost due to injury or decay. These free-standing restorations are made of titanium or a titanium alloy and functions as a replacement tooth root. Implants strengthen jaw bone tissue and prevent remaining teeth from shifting due to gaps in teeth alignment.
The Many Benefits of Dental Implants
If you face tooth loss following an injury or extraction, Dr. Tran recommends dental implant treatment for a number of reasons:
Prevents bone tissue loss: Titanium implants preserve the strength and functionality of your jawbone. Our natural tooth roots extend up into the jaw bone. When a tooth root is lost, the gap left behind can weaken the bone significantly. Implants proactively protect bone tissue and stabilize your jaw, helping protect your remaining teeth as well.
Permanent restoration: Implants, when cared for properly, can last for the rest of your life. While bridges may need replacement every 10 years, titanium implants do not need replacement. 
Natural appearance: To maintain the natural profile of your face and smile, dental implants prevent jaw bone loss that can cause a "sunken" appearance. For your smile, custom porcelain crowns are placed at the end of the implant to seamlessly blend with your natural teeth. Once your restoration is fully completed, implants are undetectable when smiling and speaking. 
Better quality of life: Missing teeth impair your ability to chew normally and speak. Once dental implants are placed and integrated into your mouth, they function just like natural teeth and restore the ability to eat and speak normally.
What to Expect
Placing dental implants looks a little different for each patient. Before any procedure begins, Dr. Tran performs a thorough examination to ensure the jaw bone is strong enough to receive a dental implant, and no present infection or inflammation will impede the healing process. Typically, dental implant treatment includes the following stages: If a damaged tooth is still intact, the dentist will perform a dental extraction.
An examination can determine the strength of the jaw bone that has experience tooth loss. A bone graft may be required before an implant can be placed. Bone grafting requires an additional healing period before implant placement can be completed.
Once the bone graft has healed, Dr. Tran places the dental implant in the mouth, extending up into the jaw bone.
A healing period (usually lasting 4-6 months) follows. During this time, the jaw and mouth heals and acclimates to the implant through a biological process called osseointegration.
Finally, an abutment — a small cap to connect the dental implant to the porcelain crown — is placed on the implant near the natural gum line. To finish, a permanent dental crown is securely fastened to the abutment.
Once Dr. Tran completes the implant placement procedure and healing has progressed, patients are able to eat, drink, speak, and smile just as they normally would. Caring for the newly-restored tooth is just as easy as caring for natural teeth: daily brushings and flossing at home, combined with bi-annual dental cleanings and examinations.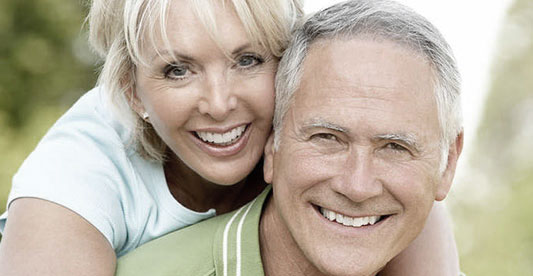 Learn More About Our Practice
Our team at Acworth Premeir Dental Care looks forward to helping you receive the restored, functional smile you desire. Contact our Acworth practice to schedule a consultation with Dr. Tran and learn more about our approach to dental implant treatment. Give us a call at 770-974-6868.